The wait is finally over…
All week, eagle-eyed royal fans had been waiting for a glimpse of the four-month-old royal baby, Archie and just some hours ago, he made his first public appearance during the royal tour to South Africa.
Dressed in a pair of blue and white-striped organic cotton dungarees, Archie Harrison Mountbatten-Windsor and his parents met with Archbishop Desmond Tutu – a hero of the anti-apartheid movement and Nobel Prize winner, along with his daughter, Thandeka Tutu-Gxashe at his Legacy Foundation in Cape Town, South Africa.
Sharing a picture of the 87-year-old archbishop emeritus of Cape Town planting a kiss on the baby's forehead, the official Instagram account of the Duke and Duchess of Sussex captioned the post with the words;
Thank you Archbishop Tutu for your incredibly warm hospitality, Archie loved meeting you! – The Duke and Duchess
Founded in Cape Town in 2013, the Desmond & Leah Tutu Legacy Foundation contributes to the development of youth and leadership, facilitates discussions about social justice and common human purposes and makes the lessons of Archbishop Tutu accessible to new generations.
It is located in one of Cape Town's oldest buildings and a national landmark, The Old Granary Building.
Harry previously met with Archbishop Tutu in November 2015, when His Royal Highness presented him with the Insignia of an Honorary member of The Order of the Companions of Honour on behalf of Her Majesty the Queen, in recognition of his services to U.K. communities and International Peace and Reconciliation.
See more pictures from the visit below;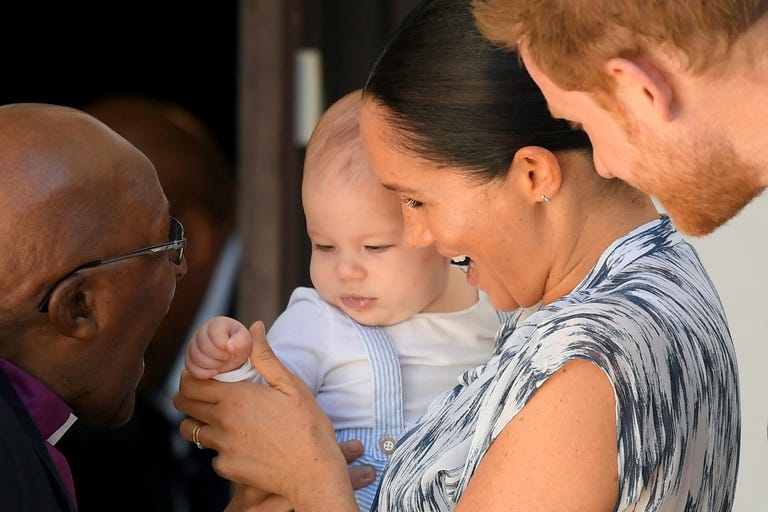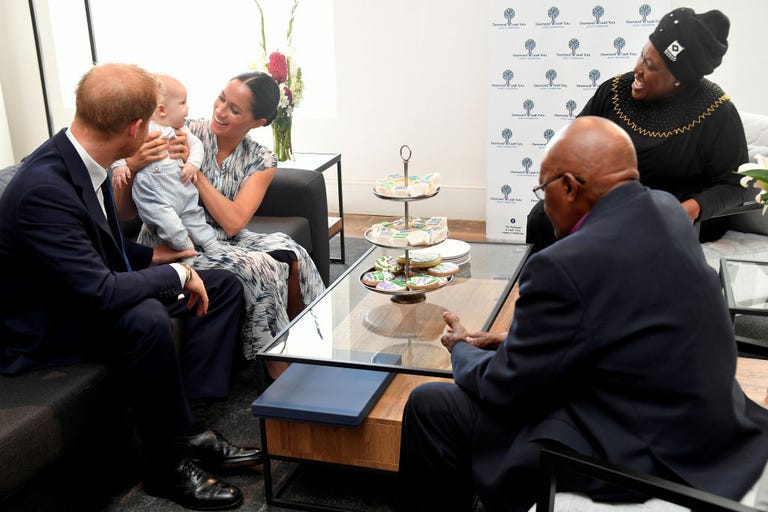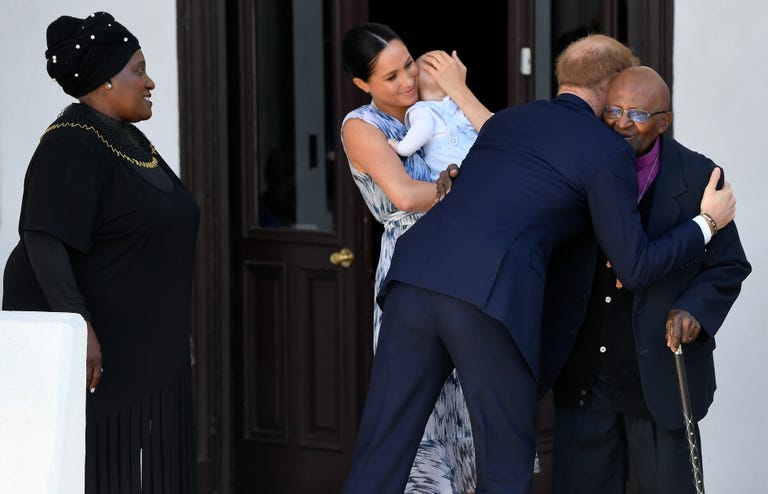 Copyright NOLLYWOODALIVE.
All rights reserved. This article, material and any other digital content on this website, may not be reproduced, published, broadcast, rewritten or redistributed in whole or in part without prior express written permission from NOLLYWOODALIVE.
Contact: editor@nollywoodalive.com