Recently, Queen Wokoma's estranged husband, Prince Kalada Allison penned a suicide note on his Instagram page.
Although the Nigerian actress reached out to her estranged husband not to take his life, however, according to reports making the rounds, Prince Kalada Allison is currently on admission in Port Harcourt, Rivers State, after a failed suicide attempt.
According to his close friends, he attempted to take his life but was quickly rescued and rushed to the hospital where he is currently receiving treatment. There are also unconfirmed reports that this is not the first time he would be attempting to take his life.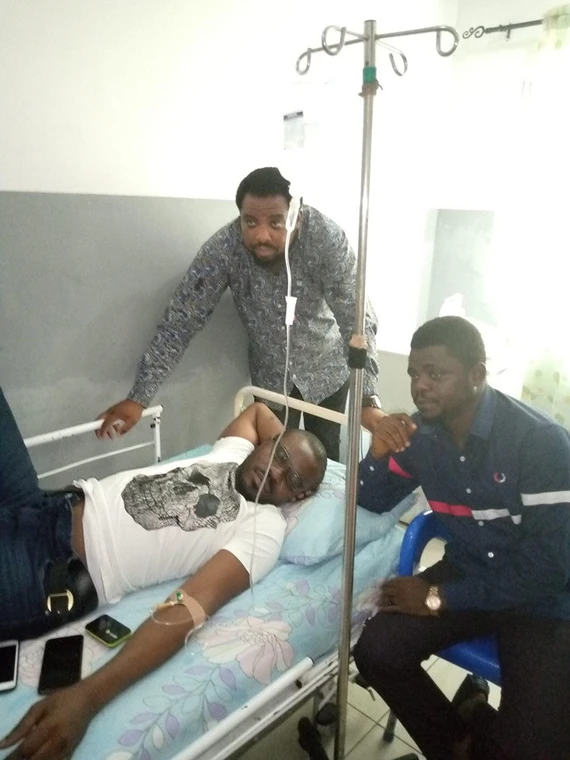 According to reports, Prince Kalada Allison became depressed after his marriage to Nollywood actress, Queen Wokoma collapsed. Although no definite reason has been giving as to why the couple's marriage collapsed, many have speculated that the union crashed due to irreconcilable differences.
Allison and Wokoma got married in 2017 but went their separate ways in June this year after Allison announced the pair were divorced.
At the moment, good news coming from Prince Kalada Allison's camp states that he is gradually recuperating and will be out of the hospital in no time.
We hope Allision finds the peace he desires to pass this phase of life and also pray that the circumstances which pushed him to consider suicide as an option will be addressed and treated.