Popular Nollywood actor and 2012 Project Fame winner,  Ayoola Ayolola has left several Nigerian ladies in tears after he recently took to his Instagram page to flaunt "the entire love of his life".
The singer who rose to fame after featuring in two Nollywood web-series – Skinny Girl In Transit and Men's Club – shared a photo of his girlfriend with the caption;
The entire Love of my Life!!!!!! 😍😍😍
View this post on Instagram
Reacting to the post, numerous Nigerian ladies trooped in large numbers to the comment section of the Nollywood star to air their disappointment, with many stating that Ayoola broke their hearts with the picture.
Good news for the Nigerian Boyfriends Association though, girlfriends can stop whining about him now…💪🏿💪🏿💪🏿 Ayoola this, Ayoola that…🙄🙄🙄
See some of the comments below;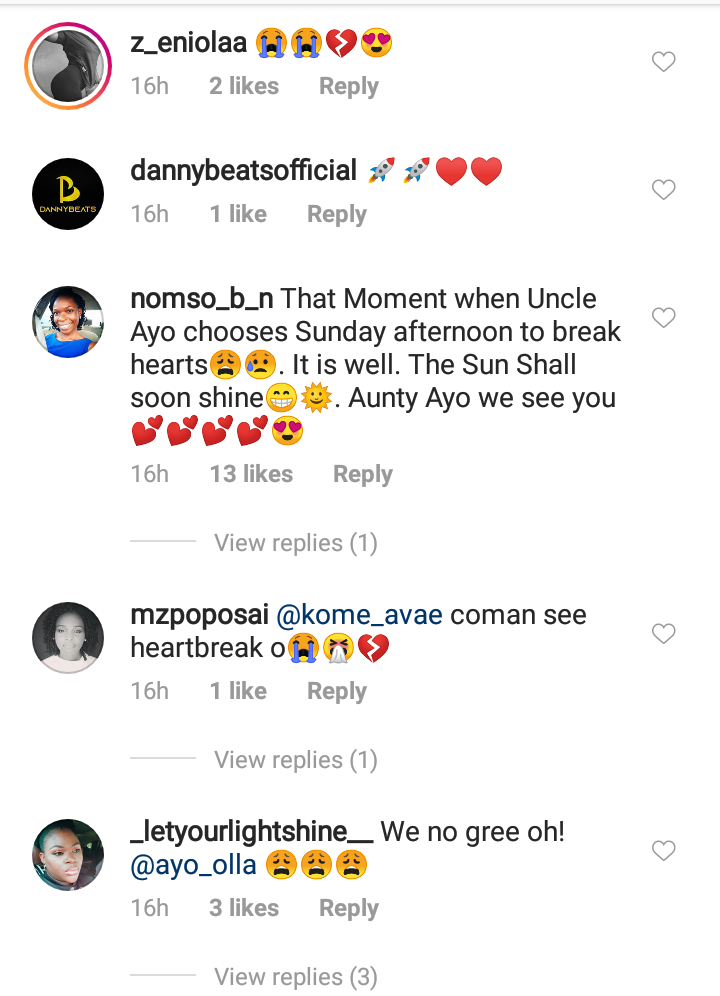 Copyright NOLLYWOODALIVE.
All rights reserved. This article, material and any other digital content on this website, may not be reproduced, published, broadcast, rewritten or redistributed in whole or in part without prior express written permission from NOLLYWOODALIVE.
Contact: editor@nollywoodalive.com