One of the world's best series to have graced our TV screens, Game of Thrones has come and gone. The series unarguably served us some iconic moments that will forever linger in the minds of its fans.
As a matter of fact, one of those moments for GOT fans was when Arya Stark – played by Maisie Williams – killed the feared Night King by stabbing him with Valryian steel in the Battle of Winterfell.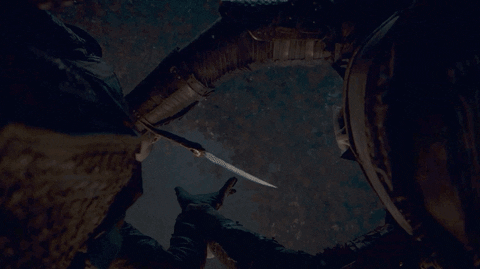 While some of the show's fans praised the fact that the Arya Stark slew Westeros' biggest threat, others were upset that Jon, who had been fighting White Walkers for years, wasn't the one to give the final blow.
Those who were perhaps in denial of Arya's heroic feat went ahead and purported the theory – What if Jon Snow actually helped her kill the Night King? As many of us who saw the series will remember, Jon was more or less trapped in the courtyard of Winterfell with the undead Viserion guarding the exits. Evidently giving up, he stood up and screamed at the wight dragon before Arya saved the day.
Reacting to the theory, Maisie Williams has now shut it down pretty quickly. Confirming that Snow didn't help her at San Diego Comic-Con, Maisie said;
She did that on her own, but if we were to give credit to anyone it would be Melisandre.
You'd recall that scenes before Arya attacked the Night King, the Red Woman (Melisandre) gave the little killer a pep talk, reminding her that she's destined to kill people with brown eyes, green eyes and blue eyes.
The last on the list of eyes to be shut was obviously a nod to the Night King which gave the young Stark the motivation she needed to sneak up on her enemy, stab him with Valyrian steel and cause him to shatter into pieces.
Yes, I agree that the Night King's death was just one of many complaints to plague the final season of the series, however, there shouldn't be any iota of doubt as to what Arya did to kill the Night King. PLEASE give Arya credit where credit is due.
Do you think Jon helped Arya kill the Night King? Share your thoughts with us in the comments.