We all have those days when you have absolutely nothing going on; you're nursing a mean hangover, you're resting from the week's hustle or you're just looking for some way to pass the time – a trip to the cinema wouldn't be a bad idea.
Cinemas across the country offer a diverse selection of movies and for this weekend, here is a rundown of 10 movies you should consider;
Shazam
Synopsis: You'd all agree with that we all have a superhero inside of us, however, it just takes a bit of magic to bring it out. In 14-year-old Billy Batson's case, all he needs to do is shout out one word to transform into the adult superhero Shazam. Still a kid at heart, Shazam revels in the new version of himself by doing what any other teen would do – have fun while testing out his newfound powers. However, he'll need to master them quickly before the evil Dr. Thaddeus Sivana can get his hands on Shazam's magical abilities.
Starring: Djimon Hounsou, Michelle Borth, Zachary Levi
Duration: 2 hours 12 minutes
Joba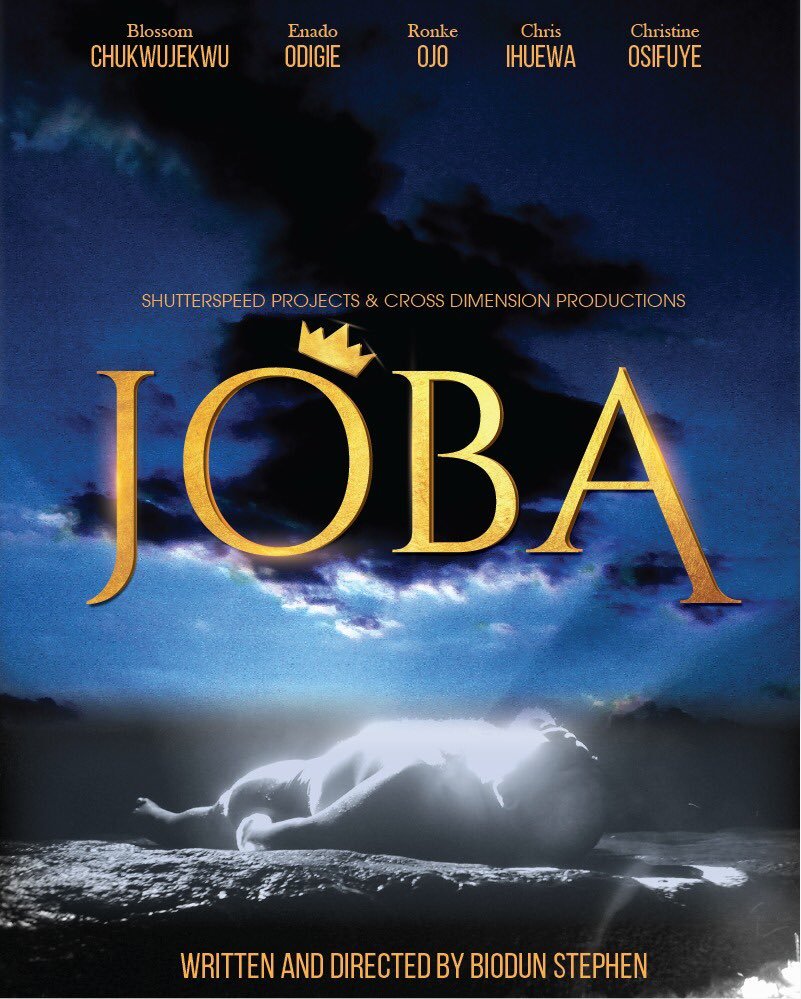 Synopsis: The faith of a Christian couple is tried, especially when all fingers are pointed to the husband as the cause of their troubles. He must protect his wife who is on the verge of sanity, whilst still managing to keep his faith. The story of JOBA centres on love, strength and the omniscience of God.
Starring: Blossom Chukwujekwu, Enado Odigie, Ronke Ojo-Anthony, Christine Osifuye
Duration: 1 hour 42 minutes
Coming from Insanity
Synopsis: In the mid-nineties, a 12-year-old boy named Kossi with genius-level intelligence, is one of many children trafficked through the Nigerian borders from Togo. He ends up with the Martins, an upper-middle class family of 4 in Lagos. At their home, he will work overtime for his meals and shelter as a houseboy.
Starring: Gabriel Afolayan, Dakore Egbuson-Akande, Bolanle Ninalowo
Duration: 1 hour 40 minutes
Us
Synopsis: Accompanied by her husband, son and daughter, Adelaide Wilson returns to the beachfront home where she grew up as a child. Haunted by a traumatic experience from the past, Adelaide grows increasingly concerned that something bad is going to happen. Her worst fears soon become a reality when four masked strangers descend upon the house, forcing the Wilsons into a fight for survival. When the masks come off, the family is horrified to learn that each attacker takes the appearance of one of them.
Starring: Lupita Nyong'o, Elizabeth Moss, Winston Duke.
Duration: 2 hours 1 minute
Hire a Woman
Synopsis:
Sequel to the movie "Hire a Man", this movie is a romantic comedy that revolves around a woman on a rescue mission to reinvent her best friend's love life.
Starring: Alex Ekubo, Bamike Olawunmi, Belinda Effah, Ifu Ennada
Duration: 1 hour 47 minutes
The Kid who would be King
Synopsis: Old-school magic meets the modern world when young Alex stumbles upon the mythical sword Excalibur. He soon unites his friends and enemies, and they become knights who join forces with the legendary wizard Merlin. Together, they must save mankind from the wicked enchantress Morgana and her army of supernatural warriors.
Starring: Patrick Stewart, Rebecca Fergusson, Tom Taylor
Duration: 1 hour 20 minutes
Dumbo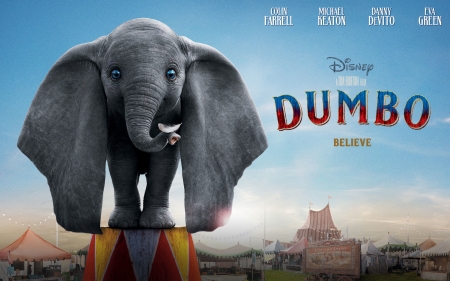 Synopsis: Struggling circus owner Max Medici enlists a former star and his two children to care for Dumbo, a baby elephant born with oversized ears. When the family discovers that the animal can fly, it soon becomes the main attraction — bringing in huge audiences and revitalizing the run-down circus. The elephant's magical ability also draws the attention of V.A. Vandevere, an entrepreneur who wants to showcase Dumbo in his latest, larger-than-life entertainment venture.
Starring: Colin Farrell Eva Green, Michael Keaton
Duration: 1 hour 52 minutes
She Is
Synopsis: The story of a woman reaching her 40s trying to find love and children through what society and religion deem as the right way but on a clock; she counts down to one of the most important decisions of her life.
Starring: Omawumi Megbele, Waje Iruobe, Desmond Elliot, Linda Ejiofor
Duration: 1 hour 36 minutes
Nimbe
Synopsis: Nimbe is a story addressing the issues associated with drug abuse, some of the causes, how to identify and avoid such.
Starring: Broda Shaggi, Odunlade Adekola, Toyin Abraham
Duration: 1 hour 55 mins
Captain Marvel
Synopsis: Captain Marvel is an extraterrestrial Kree warrior who finds herself caught in the middle of an intergalactic battle between her people and the Skrulls. Living on Earth in 1995, she keeps having recurring memories of another life as U.S. Air Force pilot Carol Danvers. With help from Nick Fury, Captain Marvel tries to uncover the secrets of her past while harnessing her special superpowers to end the war with the evil Skrulls.
Starring: Brie Larson, Mckenna Grace, Samuel L. Jackson
Duration: 2 hours 5 minutes
So, just in case you're sitting around feeling bored and wondering how to escape from this heat that has befallen us (like someone opened the gates of hell), now is a good time to see a pretty good movie that will kickstart a fun weekend for you.