At the moment, you'd all agree with me that the last crop of BBNaija housemates has been the most industrious of all. From Leo's shoe brand to Lolu's inspirational web series and now, Princess' new makeup brand; give it to these housemates, entrepreneurial blood flows through their veins.
Princess recently launched a new makeup brand called PrimaDonna Beauty and its offline store is located in Abuja. However, in a bid to promote the brand, the budding entrepreneur enlisted the help of her fellow BBNaija housemates – Anto, Ahneeka and Vandora.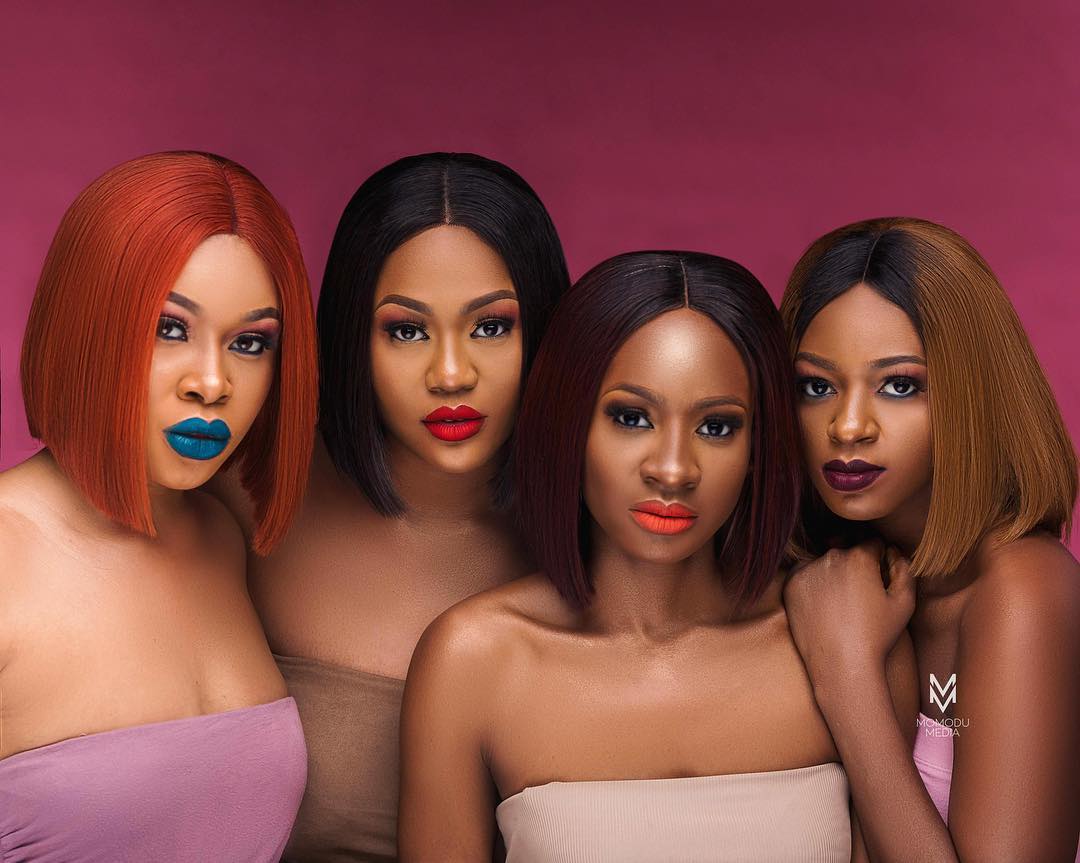 Earlier in the week, Princess took to her Instagram page to express the loyalty that her fellow reality stars have shown her since they became besties and implored her followers to have friends like hers who will stick their heads out no matter the circumstance. In her words, she wrote;
Get You A Squad LIke Mine ~~
They understand loyalty to its core
~~
@antolecky

Who wouldn't conform to pressure just to fit the norm ~~
@ahneeka_

Who would rise above the contemporary definition of beauty ??
~~
@vandora_vandora

Meet The Girl squad Of PRIMADONNA BEAUTY???? Your Search for AUTHENTIC MAKEUP PRODUCTS has come to an End
@primadonnabeauty.ng has got you Covered
We re ? Ready To Help You Stay BEAUTIFUL
Let the count Down Begin
~~ Shout out to our glam squad
@vugo24

@ronaldthe7th
@hairbyehis ✂️ They understand beauty to the last effect
And @e_plexhair knows that a premium babe is defined by premium hair ? @momodumedia always bringing the juice ~~
#princess#princesswiththesauce#primadonnabeauty#girlsquad ???
Congratulations Princess on this new adventure!
See more pictures from the photoshoot below;