On June 23, 2019, at the Microsoft Theater in Los Angeles, California – Burna Boy bagged the award for Best International Act (BET 2019) and his mum, Bose Ogulu delivered a very epic acceptance speech on behalf of her son.
She said;
Thank you BET, Thank you Africa because that's the constituency for which we got noticed in the first place.

The message from Burna, I believe will be that every black person should please remember that you were Africans before you became anything else.
The speech earned her and her son so much love that when Burna Boy announced he was dropping a new album, the world could not wait to listen to the magic on the African Giant album.
Now, our undying love for Burna Boy and his momager, Bose Ogulu just went from 100 to 1,000 after we recently stumbled on images the pair posed for during the 2019 BET Awards. The photos were taken after Burna Boy won the "Best International Act" award and the plaque was received by his mother.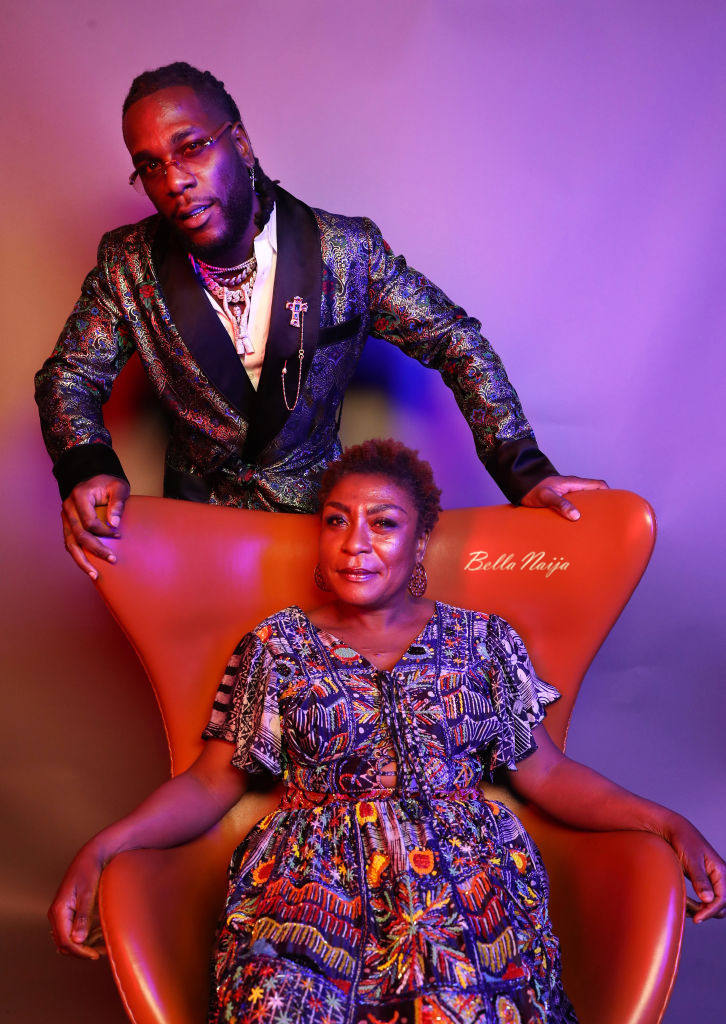 Honestly guys, apart from the fact that these portraits are picture-perfect, the amalgamation of these two has yielded nothing but impeccable success over the years; from several awards under their belts to recently being named as Apple Music's "Up Next Artiste" etc, there is no doubt the two are a match made from heaven.
See more pictures of the pair from 2019 BET Awards below;