Barely a year after the release of her emotive 'Far Away', GoodGirl LA is set to release her first project ever, titled "La Confidential."
The 22-year-old afro-fusion singer who had been teasing fans with Lagbaja-inspired pictures took to her Instagram page to release the stunning cover art of the EP which features a photo of her rocking her signature hairstyle.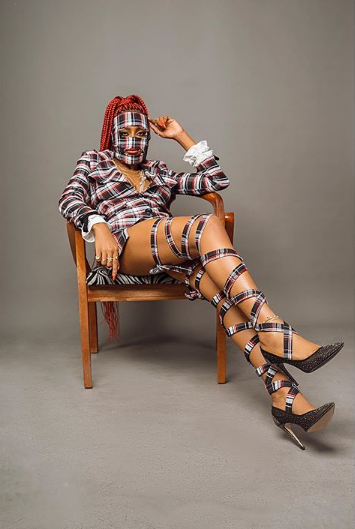 GoodGirl LA also shared the tracklist alongside the EP cover art which reveals the upcoming project as an 8-track body of work. Armed with a powerful voice and striking image, Good Girl LA is hoping that the tracks deliver on sound and lyrics that her supporters would no doubt connect to.
Having kicked off her music career in 2015, GoodGirl LA has been grinding to make a name for herself in the Nigerian music space. With singles like "Faraway" and "Bless Me", GoodGirl LA has proven herself to be a unique music act and now she intends to take her artistry a step further with the release of her new EP – LA Confidential.
According to GoodGirl LA, she stated that the EP is a reflection of herself, where she is musically, and her personal space. In her words;
LA CONFIDENTIAL is a reflection of myself, where I am musically, and in my personal space.

Working on the EP was experimental in terms of the sound, but lyrically, it was all real emotions and feelings.

I want this project to be remembered forever.

I'm confident that it's going to change my life, I also want my growth to inspire everyone.
LA Confidential is set to be released on the 6th of September, 2019 but it is officially available for pre-order exclusively on Boomplay.